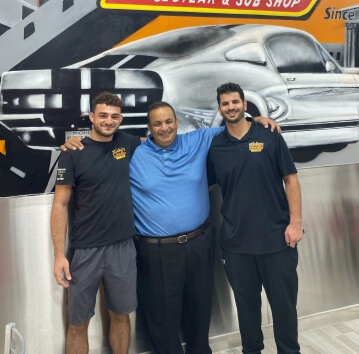 Bringing A Taste Of Philly
To The D Since 1988!
It all started in the summer of 1988 when our founder Basil "Ricky" Freij was looking to open a local sandwich shop. He had already been selling his famous "Italian Sausage Sub" in the famed Eastern Market near downtown Detroit, and attended a "Subway" restaurant seminar. After numerous discussions with family and friends, he decided to open "Ricky's Sub Shop."
His concept was simple: Freshly Baked Italian Bread, Real Shaved Ribeye Steak, and the FRESHEST, CRISPEST Veggies he could get his hands on. He paired that with our famous "Ricky's Sub Sauce" and it has been a hit ever since (32 years and counting)! Not much has changed since 1988. Our story began over 3 decades ago, and we will continue to strive for the greatest customer experience possible for more decades to come.
Ricky's Sub Shop